Besta AG was established in 1967 and is a 100% owned subsidiary of Bachofen Holding AG in Uster. Development and production take place in Uster. Trimod Besta distributes «worldwide» to about 45 different countries through local representatives.
BESTA magnetic level switches / float switches are available in three main groups:
Standard series with square flange.
Plastic series, level switches in PPH and PTFE (Teflon®).
Industrial line with level switches with DIN flange, ANSI flange, BS flange, JIP flange. Level switches for high pressures and temperatures.
Trimod Besta magnetic switches for low and high temperatures. Pneumatic level switch with on / off or 3-15 psi output.
Magnetic level switches for use in explosion hazardous areas in EEx i or EEx d versions.
Flood chamber in different pressures and dimensions.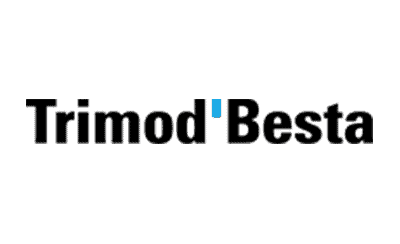 Marine Scrubber Systems
Applikasjon
Brenning av fossilt drivstoff i skipsdieselmotorer skaper store mengder giftige svoveloksider (SOx), som er skadelige for verdens økosystemer. Det er ikke bare det marine miljøet, men også menneskers helse kan bli alvorlig skadet på lang sikt. Av denne grunn blir rederiene oppfordret til å oppfylle gjeldende regelverk fra International Maritime Organization (IMO), som appellerer til rederne om å redusere produksjonen av SOx og henstiller dem til å tilpasse sine eksisterende eksosrengjøringssystemer i henhold til IMOs. siste regler. På grunn av den nye skrubberteknologien har redere muligheten til å kjøre sine flåter med billigere tungolje mens produksjonen av giftige eksosgasser reduseres.
Type nivå bryter
A 41C80 404
EN/DIN Flens PN16 DN100
Hastelloy C Standard i utførelse for driftstemperatur opp til 330°C.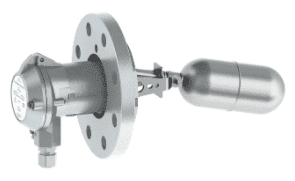 Type nivåbryter HA 41C80 404
EN/DIN flens PN16 DN100
Hastelloy C Høy temperatur utførelse med varmeveksler for driftstemperatur opp til 400°C.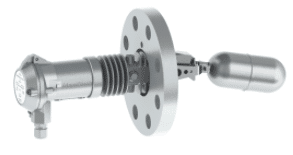 Oppsamlingssystem for vakuumavfall
Applikasjon
En stor produsent av vakuumtoalett- og avløpsrenseanlegg for skip og tog har brukt Trimod´Besta-brytere i mer enn 20 år. De bruker nivåbryterne våre til kritiske applikasjoner i avfallstanker under vakuum. Tusenvis av brytere er montert på skip og tog over hele kloden.
Type A 01 051E15 er en standard nivåbryter med en modifisert belgmontering designet for bruk i kloakkbeholdere under vakuumforhold.
Disse vakuumtankene er en vakuumtankløsning for sivile og militære applikasjoner, der den tradisjonelle metoden forbedres med ny pumpeteknologi. Energiforbruket til tankene reduseres med mer enn 50% sammenlignet med konkurrerende teknologi. Et ekstra vakuumreservoar og kraftige pumper muliggjør komplekse nye rørdesigner på store fartøy selv med bare en vakuumgenereringsenhet.
Tankenhetene krever nå mindre vedlikehold, også på grunn av de meget robuste Trimod´Besta nivåbryterne.